Our passion is to partner with clients who
embrace fresh ideas and new technologies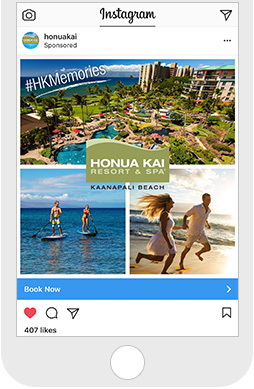 Online Marketing
Team Vision's online marketing programs combine award-winning web site design with  search engine optimization, organic and paid social media programs on Facebook, Instagram and Snapchat, Pay-Per-Click (PPC) search advertising, and online banner ads into a cohesive program that has produced monthly results of over 2,500% Return on Ad Spend (ROAS).
See Examples

Why Team Vision Marketing?
A Proven Integrated Marketing Agency
Established in Honolulu, Hawaii in 1997, Team Vision Marketing  has provided integrated marketing and advertising agency services to our clients for over 20 years. Our comprehensive portfolio clearly demonstrates our capabilities in all areas of marketing, and if that doesn't convince you we are the right fit for you, view our client video testimonials.